Plenty of room for the little ones and playful
Lots of outdoor and indoor activities for children prove that we take children seriously.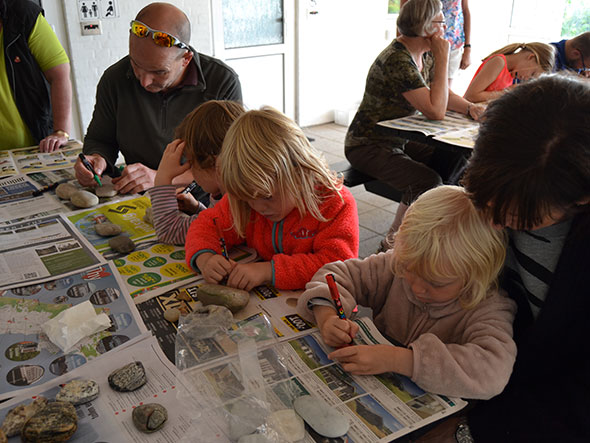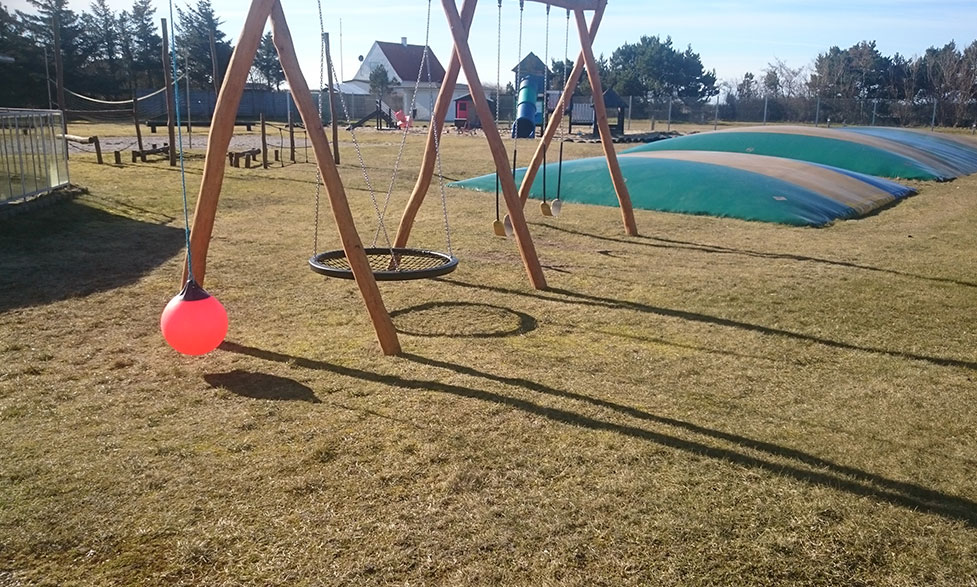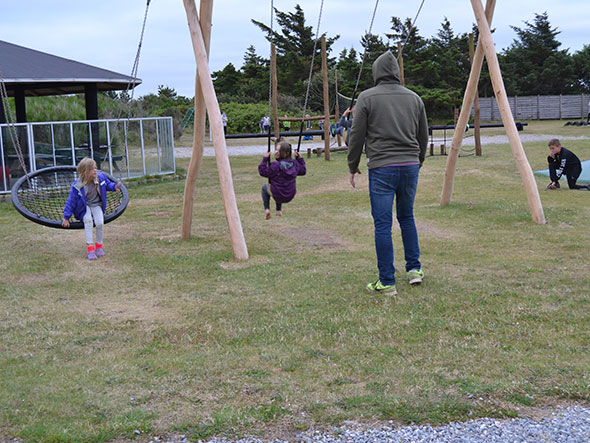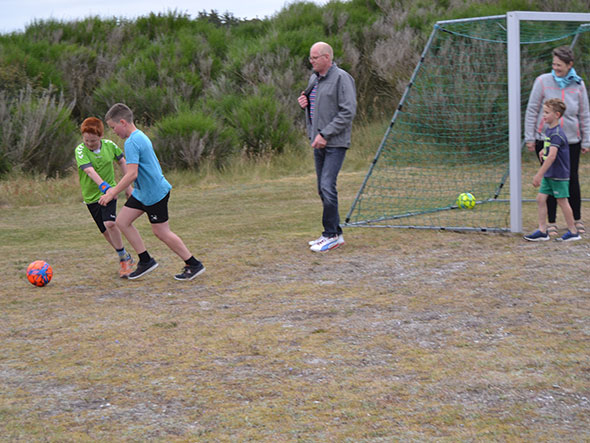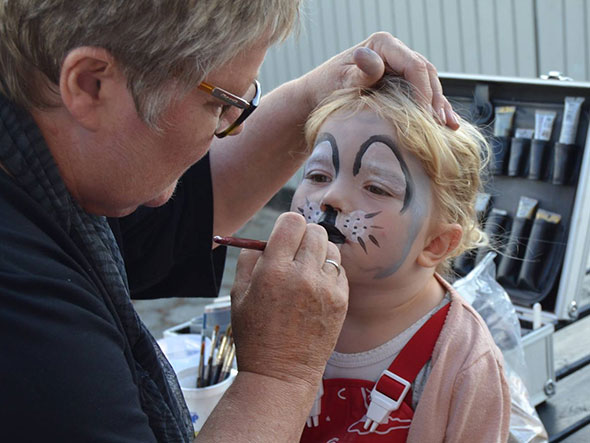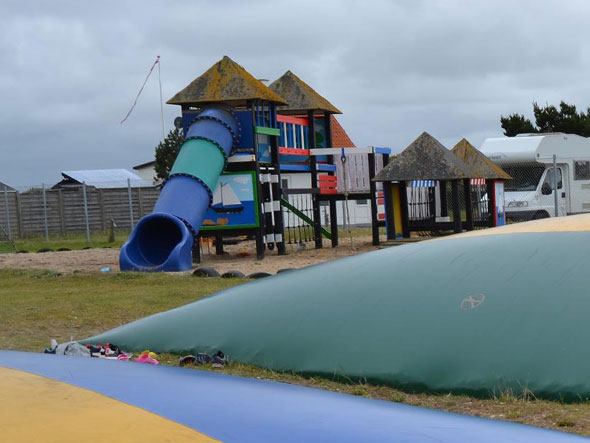 Outdoor and indoor activities
Space for play at the campsite
At Krik Vig Camping we take children and young people seriously, as many of our guests are families with young children. Realizing that children need plenty of room and opportunities to play we have a wide range of indoor and outdoor activities to offer.
In the summer the fine weather oftens tempts to play outside in the open, the options being a playground with a small play arrangement and swings, and the always popular bouncy cushion! Next to the bouncy cushion there is a grass area with two goals for ball games.
TV lounge and activity room
If the weather is not for outdoor activities, the time can be spent in the Activity Room, where table tennis, table football, darts and chess can be played, or in the Grill for a game of Pool.
In the grill there are various board games that can be played while enjoying a cup of coffee etc.
Book your next
Camping holiday with us!